[ad_1]

When children act out, their actions can lead to situations much more serious than a time out. In Brazos County, kids over the age of 10 who commit crimes are sent to the Juvenile Services Department. There, beyond the handcuffs and paperwork, they meet probation officers like Carol Jackson, whose world revolves around showing those children that their lives have value and potential.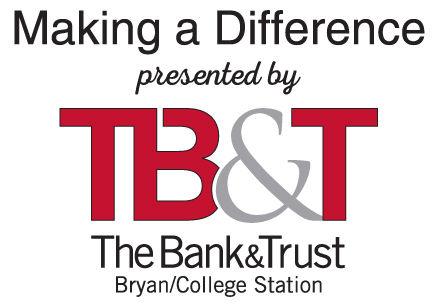 Jackson was raised in Hearne and went to Blinn College and then Sam Houston State University. As a child she had never been sure of what she wanted to do with her adult life, but at Sam Houston State, Jackson enrolled in a criminal justice class and was hooked.
A professor mentioned a significant need for probation officers, and Jackson said she felt a strong call toward the rehabilitation aspect of the field. She began an internship as a juvenile probation officer in Robertson County in 1992 and eventually worked in Brazos County as an adult probation officer for eight years. By 2005, however, Jackson said she knew that helping children was her calling. She has served with Brazos County's Juvenile Services for 13 years, most recently with two fellow officers in a program designed to reduce the chances of youth reoffending.
Jackson's job is to assist juvenile probation officers, especially in working with their children's school counselors, principals and parents. The program involves more than a dozen kids and their officers, based upon those officers' recommendations and requests for assistance.
"We try and help kids out in the community the best we can," Jackson said. "We do school stuff and try to encourage kids and their families that probation can just be a bump in the road. It doesn't mean a kid is failure in life. We ask kids: 'Do you want probation to be a stumbling block, or a stepping stone into your future?' "
Juvenile probation officers want to keep children out of trouble and out of confinement by the state, Jackson said. They want their kids to succeed in school, extracurricular activities, health and psychology, employment and even personal grooming.
Jackson and her co-workers in the program, Aaron Yanez and Julio Escalon, routinely drive the child probationers to doctors' appointments, counseling sessions and even athletic team practices. They take the kids on regular educational field trips to art museums and historical sites such as the Alamo.
Linda Ricketson, deputy director of Brazos County Juvenile Services, said Jackson recently received the department's "Over and Above" award for arranging for Brig. Gen. Joe Ramirez of the Texas A&M Corps of Cadets to speak to the children on probation, urging them to aspire for success.
"I think [Jackson] does have a passion for children," Ricketson said. "She likes seeing the kids, and she like working with them. When they do something good, she's very happy."
Jackson and her colleagues perform nighttime home visits, speaking with children's families. The officers have been known to use their own money to buy clothes or food for the kids they help oversee.
"I haven't seen any of our officers, including [Jackson], who wouldn't reach into their own pocket to help a kid," Ricketson said.
While Jackson has a soft spot for the kids, there are times when she has to be tough, but she remains well-loved by the children because of how she relates to them, Ricketson said.
This past Christmas, Jackson and her co-workers partnered with Brazos Valley Communication's Radio MASH toy drive and lined up 50 families connected to Juvenile Services to receive Christmas presents.
Jackson said the appreciation of the children she works with, such getting a "thank you" from one of the boys who got gifts, motivates her.
"It's that little thing," Jackson said, choking back tears. "You may be having a bad day or bad week, and you see that and say, 'That's why I do this job — that's why I love it.' "
Ultimately, Jackson wants children who get in legal trouble to know their mistakes don't define who they will become.
Jackson's program has brought in speakers such as Ramirez, as well as health department personnel who teach personal hygiene and self care. Teenagers are coached and guided through the job application and interview process. Several of Jackson's probationers have gone on to attend college.
One of the most important things Jackson tries to teach children is the importance of service. The program involves the kids in projects with organizations such as the Brazos Valley Food Bank. Recently, the children in the program made Christmas cards for nursing home patients, then delivered the cards in person.
"We want the kids to know there's something other than thinking about yourself," Jackson said. "You ought to help somebody else. If you felt nobody cared for you, [then] you can give back to the community, and in return, the community cares about you."
[ad_2]

Source link
https://i1.wp.com/genshai.com/wp-content/uploads/2019/02/5c5a7a9566652.image.jpg?fit=750%2C386&ssl=1
386
750
GENSHAI-NEWS-ARTICLES
https://genshai.com/wp-content/uploads/2018/09/genshai-official-site-2.png
GENSHAI-NEWS-ARTICLES
2019-02-06 08:17:46
2019-02-06 08:17:46
Juvenile probation officer Carol Jackson helps kids in justice system reach their potential | Local News